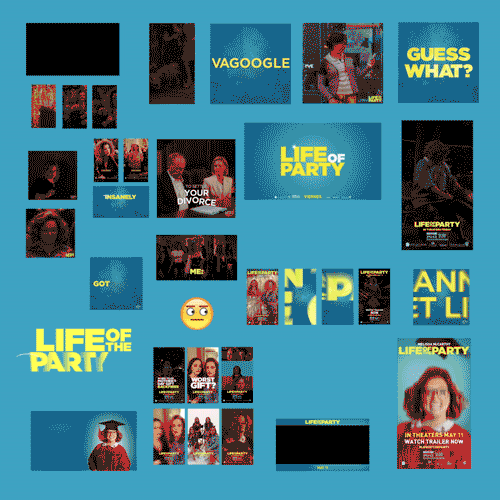 LIFE OF THE PARTY DIGITAL CAMPAIGN


ART DIRECTION

Design & Animation: Sarah Werber & Mark Rauscher
Creative Producer: Ashley Caputo

Created at Buddha Jones
Our team created social pieces for Instagram, Snapchat, Facebook & Twitter, developing a visual language with emoji storytelling & secondary animation. We turned the volume up visually, emphasizing the physical comedy of the movie & providing a visual thread when watching these pieces with the sound off.
The color palette tied these digital spots into the family of the theatrical, print and TV campaigns. Our creative solutions were platform specific, like our flock of snaps that could play separatetly or all in one sequence. In the vertical Snapchat world, our visual language adjusted to the playful world of augmented reality, gifs & stickers.


SELECTED SPOTS: Instagram, Snapchat & Twitter